Kano informs the group of the situation as they make their escape, using their powers to get past all of the guards. When the group end up getting lost, Hibiya uses his power of clairvoyance to pinpoint Kenjirou's location and they soon arrive in his lab. The snake claims that the current world was created by Marry due to her wish to be with her friends, resulting in a endless loop of the snake being revived. The snake then possesses Konoha's body, using its immense power to overwhelm Kido, Kano, and Seto, coercing Marry to take their snakes and try to begin the cycle all over again. However, the words of her friends keeps Marry from going through with it. At that moment, Shintaro and Ayano arrive and, with assistance from a previous world's Konoha, give Marry the power to swallow everything. Believing in the future over a fantasy world, Marry overcomes the snake, who is destroyed by a final wish of Konoha, before having a brief reunion with her mother. The series ends with Shintaro and Ayano in the real world and reuniting with the others.
Coming soon...
Currently there are 230 articles on this wiki
Make sure to read the rules before editing
• July 21 | Marry Kozakura's Birthday
• July 23 | KagePro Wiki Anniversary
• August 15 | Azami's Birthday / Heat Haze Day
Current Poll
Do you think the anime adaption fits the fans' expectations?
Previous Poll
Which is your favorite Mekakucity Records Song?
| Rank | Poll | Votes | Percentage |
| --- | --- | --- | --- |
| 1st | Outer Science | 2317 | 32.03% |
| 2nd | Lost Time Memory | 1336 | 18.47% |
| 3rd | Summertime Record | 1084 | 14.98% |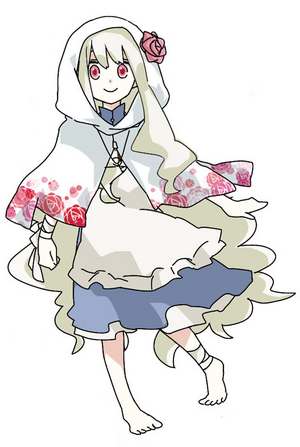 If you would like to become an affiliate of the Kagerou Project Wiki, contact iRosefeather!